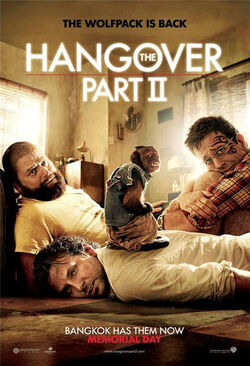 With The Hangover Part II getting released this thursday (May 26), there's been a plethora of movie posters for the film, some of them touting individual characters of the Wolfpack such as Phil Wenneck, Alan Garner, and Stuart Price along with classic quotes.
Check out all the poster and tell us which you like best by voting HERE!
Ad blocker interference detected!
Wikia is a free-to-use site that makes money from advertising. We have a modified experience for viewers using ad blockers

Wikia is not accessible if you've made further modifications. Remove the custom ad blocker rule(s) and the page will load as expected.