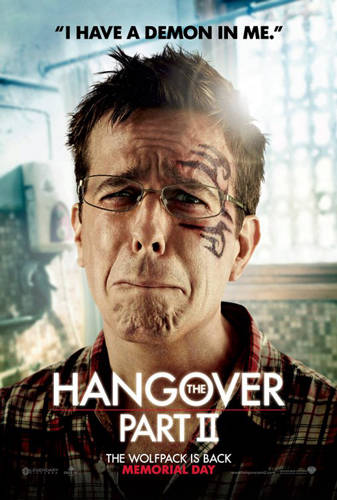 S. Victor Whitmill, the tattooist who gave boxer Mike Tyson his Maori-inspired facial tattoo, filed a lawsuit against Warner Bros. that might disrupt the release of The Hangover Part II. In the film Stuart, (Ed Helms) wakes up with an amnesia inducing hangover and a tattoo just like Tyson's.
Whitmill is claiming copyright infringement and said in the lawsuit, as quoted by the New York Times, that he's "never been asked for permission for, and has never consented to, the use, reproduction or creation of a derivative work based on his original tattoo."
On Friday, Warner Bros. responded in court that Whitmill's claim has no legal precedent and falled under '"fair use", (because it's a parody).
Tyson, it turns out, initially had no clue about the film's tattoo gag. But that won't make a difference in a court of law.
Who do you think is right in this battle of the tats, the artist or the studio??? Let us know!
Update
The lawsuit has been squashed! Check out all the details here!
References
Source: insidemovies.com
Ad blocker interference detected!
Wikia is a free-to-use site that makes money from advertising. We have a modified experience for viewers using ad blockers

Wikia is not accessible if you've made further modifications. Remove the custom ad blocker rule(s) and the page will load as expected.